Our Mission
Founded in 1989, Beacon College is the first college in the nation accredited to award bachelor degrees exclusively to students with learning disabilities, ADHD, and other learning differences.
The College is committed to student success, offering academic and personal support services that help each student achieve his or her goals. Beacon College is truly a community, welcoming, accepting, and supporting each member of it.
Our Method
Small class sizes and personalized attention
Developmental courses designed to prepare you for college level material
Individualized academic mentoring with trained Learning Specialists
Teaching that caters to your learning style and unique needs
Courses that promote critical thinking skills
Advanced technology incorporated into coursework
Support services – included in the cost of tuition – to help you achieve both your personal and your academic goals
---
About Beacon College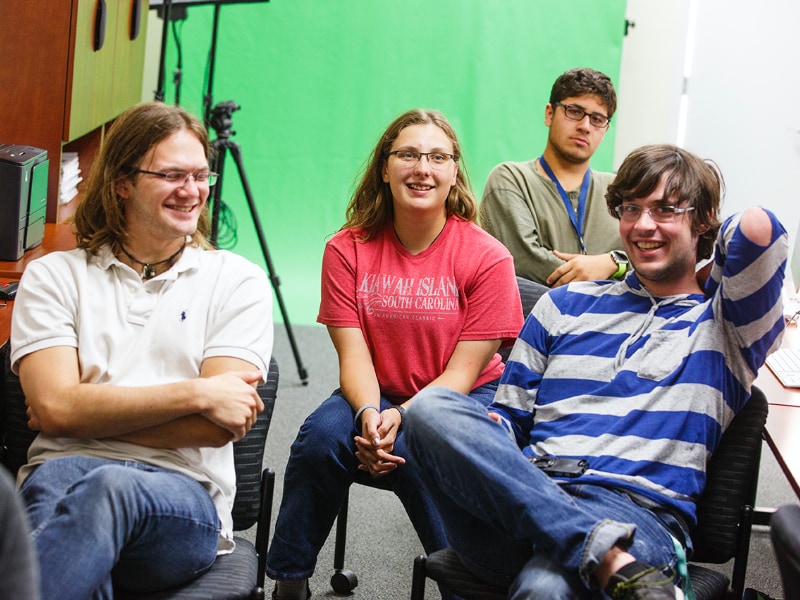 Beacon College stands proudly today because a focused and forward-thinking group of parents recognized that students who learn differently often possess extraordinary abilities and life changing ambitions – gifts that could be realized only through a competitive undergraduate education.
Beacon opened its doors in September 1989, welcoming 35 students to its small campus on Main Street in Leesburg, Florida and offering only one major.
Over time, the community and its leadership shepherded the development of this unique institution. An institution that has profoundly changed the attitudes and expectations of the American higher-education system, redefined the ethos of collegiate preparation for students who learn differently, emboldened parents and young people whose previously managed expectations had afforded them little hope, and set them on a course of worthy work and independence.
The greatest proof of the impact of Beacon's educational model can be found in the successes of our students and alumni:
| | |
| --- | --- |
| 70% | 4-year graduation rate compared to the national graduation rate of just 38.9% for all students (with and without a learning difference). |
| 83.5% | Beacon graduates employed or pursuing continuing or graduate study |
| 100% | Beacon students gain practical experience through internships or work experience |
Who We Serve
Beacon College admits students who struggle with a variety of learning disabilities, ADHD or other learning differences. Beacon was founded in 1989 by a group of visionary parents who were concerned about providing a college education for their children who had dyslexia. So much has changed in the intervening thirty years. More learning disabilities have been recognized, more individuals present with co-morbidity and mental health complications.
Because of the educational approach (small classes, multi-modal teaching and the learning specialist model) Beacon has proven success with these students as attested to by our four-year graduation rate.
Currently 64% of our students have a primary diagnosis of ADHD. Other disabilities include students on the autism spectrum, students with mathematics, reading, writing and processing disorders. Many also present with anxiety, depression and bi-polar disorder.
Our students come from 34 different states and 9 other countries.
We Are Growing!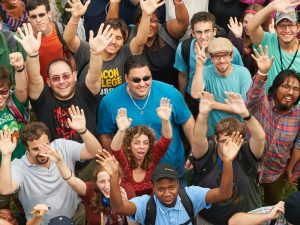 In the spring of 2013 Dr. George Hagerty became President of Beacon College, with an enrollment of 187 students.
TODAY there are 420 students (more than doubling the enrollment in 5 years)  from 34 states and 10 other countries enrolled in seven academic majors.  We currently plan to increase our enrollment to 500 students.  We have added 10 (previously occupied) buildings, an apartment complex to house students and 2 athletic fields to the campus since 2013. In addition we have refaced 4 other buildings a well.
In 2018 we built a new 74 bed dormitory and in October 2019 broke ground on another 100-bed residence hall. Bonds were issued for the financing of both buildings.
Why We Need Your Support
Because of this extraordinary growth we have maximized the use of the classrooms, laboratories, and office spaces and need to construct additional educational facilities.
If we are to continue to serve this growing population of deserving students and IF we do not want to put the burden of significantly increased tuition on the students and their families, then we have to seek the support of understanding individuals and organizations.